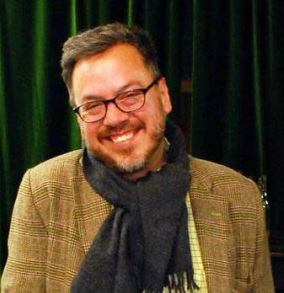 Wordplay is my life. What words can do is just as incredible to me now as it was when I was learning what they were and are. Words can divide us, not just from each other, but from ourselves. And are powerful enough to connect and reconnect us, not just to each other, but to ourselves.

I love to play with them. To discover what I can (and can't) do with them. And most of all, to help others discover what they can do with them. If you're looking for a writing coach or manuscript help or something more project-specific, toss me a line.
---
About Jerome Joseph Gentes
I'm a professional writer and editor who works and edits in a number of genres from poetry to playwriting as well as prose from experimental to formal. I have experience with teaching from elementary- to college-level. Because I also support myself as a professional writer for a major global corporation, this makes me a unique hybrid: a writer with long experience working with the logical and analytical, yet supercharged by the creative and the visionary.


Contact Jerome
350 North Second Street #119
San Jose, CA 95112
716-239-0398